"Web3 is taking over the world and we believe that brands should take advantage of this revolution to regain control of their online presence and data", according to Arianee's CEO, Pierre Nicolas Hurstel.
So yes, but how and why? The interest of this new web (for brands) lies mainly in one thing: the possibility of authentication. For fashion & luxury, this is a boon for :
Traceability
Resale
Transparency
Traceability = Ability to know where the product comes from and when it was created.
Resale = Product authentication allows for confident resale
Transparency = Consumers have more confidence in the brands and products they buy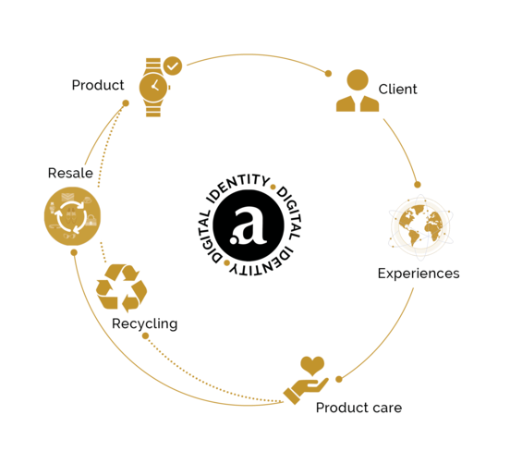 A new round of financing to accelerate development
At the beginning of May, the Arianee consortium announced a fundraising of 20 Million Euros. Led by Tiger Global, and with the arrival of new investors such as Commerce Ventures, the Motier Ventures fund launched by the Moulin-Houzé family (Galeries Lafayette) and the former CEO of Jimmy Choo, Pierre Denis, Richemont, Printemps, Ba&sH, Breitling, and Paris Fashion Week. Many actors and big names in fashion and luxury have joined Arianee's vision. And they will be even more in the months/years to come (yes, despite the market's loss of momentum).
The uses of NFTs and other crypto gadgets will multiply, and it will be the most skilled and best positioned companies that will grab all the market share. The company uses blockchain technology to create digital passports associated with physical products. NFTs that act as proof of authenticity for owners in the second-hand market.
With this new fundraising, the company hopes to expand in New York, they had already raised €8 million in March 2021.The consortium has received support from existing investors, including Bpifrance, Isai, Cygni Labs and Noia Capital.
#fashiontech #fundraising #nftnews #nftnewspaper