Puma has announced the release of a new sports experience within Roblox :
Since the fall of cryptos, there is less talk of "metaverse"…In the end, the experiences developed on Roblox are indeed immersive games, but is that enough to qualify them as metaverse in any sense?
Market awareness has also had an effect on brands, which have been less inclined to offer Web3 experiences in recent weeks. However, Puma still seems committed to providing experiences like "Puma and the Land of Games," created with Wonder Works Studio. In this program, 3 mini-games are available for users to "replicate the experience of athletes" signed to Puma.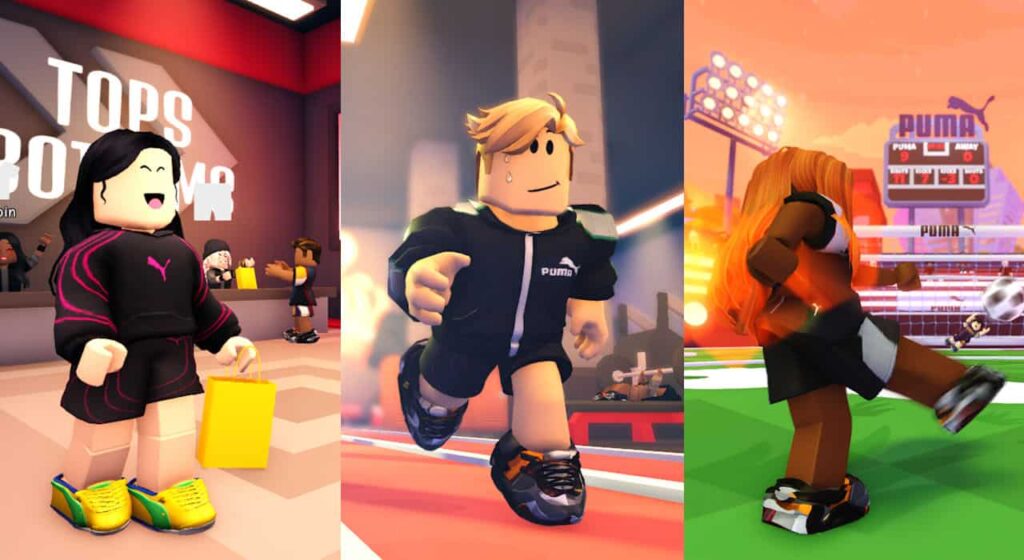 A new way to seduce Alpha Generation
There will be 3 different games available :
Endless Runner : participants must avoid obstacles to stay on the track and avoid being caught by a beast
Football Rush : players must try different types of shots to score a goal
Dodgeball Showdown : a virtual game of dodgeball
As fans experience the game, they will unlock new areas and new sportswear clothes. "We are excited to bring a fun and exciting sports experience to the Roblox community" comments Adam Petrick, Marketing Director of Puma.
This initiative is part of a new way for the brand to conquer the Alpha generation, rather than a real metaverse experience. Players can also customize their avatars with realistic Puma logo, matching any avatar of the game. It is also a way to seduce players by allowing them to identify with a brand through the screen.
With 55 million active users by day, Roblox has already signed contracts with many other brands such as Gucci, Vans, Nike or Gap. Only time will tell how far-reaching these kinds of initiatives really are.
#fashiontech #metaverse #nftnews #nftnewspaper