Prada Enters Web3 with Ethereum NFTs
Prada is set to release its own NFTs. Meanwhile, Gucci, Balmain, and Balenciaga have announced that they are entering the crypto world too.
Prada will introduce 100 Ethereum NFTs upcoming Thursday with its Timecapsule apparel release, and will gift a free airdropped NFT to the buyers who purchase the physical merch from Prada's collaboration with Cassius Hirst.
Prada Teams Up with Cassius Hirst to Launch New Timecapsule Apparel
Prada with Cassius Hirst has introduced unisex button-down shirts in black and white. The NFTs that come along with the shirt is a GIF of a black or white pill capsule. It will feature the drop's serial number and the number related to the physical shirt. 
Just like Prada, the Hirst family has been into NFTs too. Damien Hirst's (English artist and father of Cassius Hirst) first collection, i.e., The Currency, was minted in July 2021. Presently, it costs around 5.2 ETH per NFT, i.e., $9,360.
With Prada's NFTs, buyers wouldn't have to select between a digital and physical asset. They will get both the assets, which wasn't the case for Damien's NFT drop. The name behind Prada's latest NFT drop is the Aura Blockchain Consortium, a non-profit organization based in Switzerland. It is launched by Prada, Cartier, and LVMH and uses Quorum, an Ethereum-based blockchain platform offering blockchain as a service.  It also uses other blockchain products. Prada introduced their Timecapsule drops in the year 2019. It's said that the buyers who purchased the Timecapsule drops will get the NFTs in the upcoming days.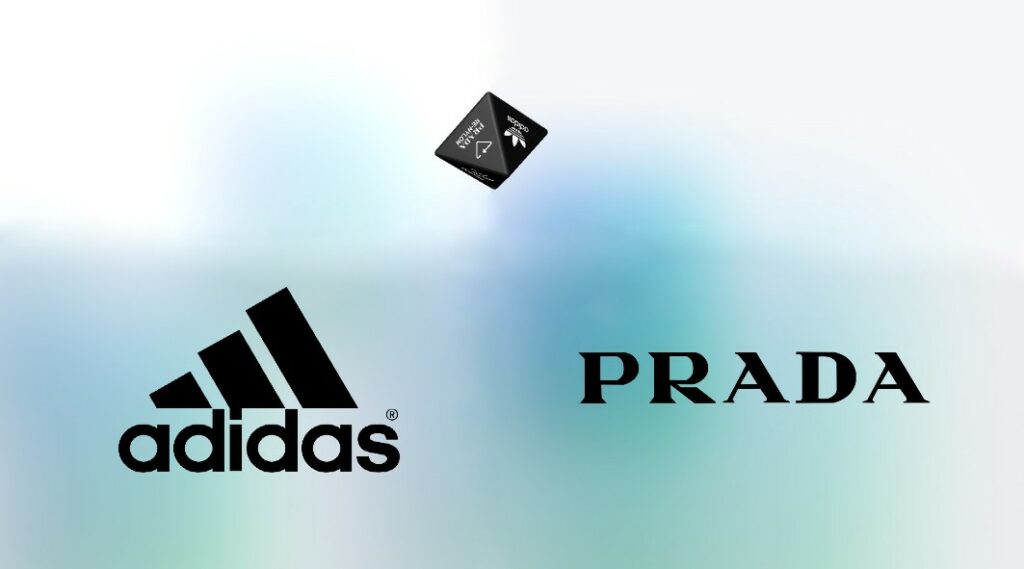 Besides this, Prada has earlier collaborated with sportswear brand Adidas for an NFT project called "Adidas for Prada re-source" collection. This collection was released in January on Polygon. It has a floor price of 0.077 ETH per NFT, i.e., $140 (per NFT) with 468 ETH traded volume. Although they are foraying on NFTs, Prada majorly focuses on the physical items.  The NFTs come along as a free bonus.  NFTs are still new to buyers across the world, but luxury brands like Prada could benefit from the same. 

#prada #crypto #nft #ethereum #nftcommunity #nftnews #nftnewspaper