NFT souvenirs are Launched by Saudi Tourism Ministry at UNWTO's Executive Council
The Saudi Tourism Ministry and Saudi Tourism Authority (STA) have announced the creation of NFT souvenirs.
In a first-of-its-kind initiative, the Minister of Tourism of Saudi presented the digital mementos at the 116th session of the Executive Council of the United Nations World Tourism Organization (UNWTO) to the Kingdom, held in Jeddah.
The souvenirs will be a blend of the physical world and the metaverse, which is an immersive virtual reality world. On the sidelines of the UNWTO's meeting, a virtual reality art show was held that showed a collection of virtual 3D landscapes of Saudi landmarks.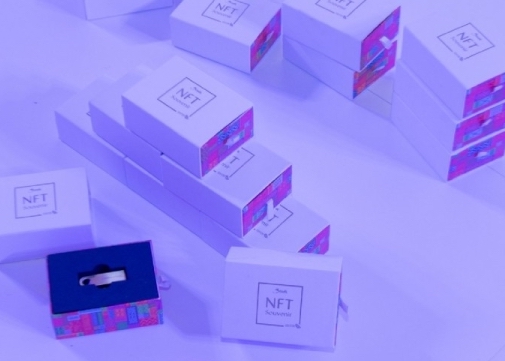 The 3D drawings of landscapes were converted into digital format to NFTs and were gifted as souvenirs to the guests. Also, there was a ledger wallet with an address on the blockchain to access their exclusively owned artworks.
Al-Khateeb – A Ministry Of Tourism noted that these NFTs souvenirs reflect the leadership's vision for Saudi Arabia's future. In the Kingdom, the tourism infrastructure is designed to enable new trends and digital transformation.
A Big Initiative Towards Digitalization by Saudi Arabia
According to the tourism Ministry of Saudi, the NFTs will serve as a bold statement to the world by distinguishing Saudi Arabia for unparallel development in the tourism sector.
Saudi Arabia has made a big initiative in digital transformation and is striving to drive the growth of its digital economy by 2030. This will accelerate the tourism sector, create new jobs, and improve the economy as well. Further, the NFT souvenirs programs will boost the Kingdom's National Tourism Strategy and Vision 2030 targets.
It is noteworthy that the NFTs enable creators from everywhere to retain and prove ownership of a digital asset for their creative products in Saudi Arabia.
#NFT #NFTs #NFTNews #NFT Newspaper #SaudiArabia #NFTsouvenirs #Sauditourism