NFT Based Restaurant Will Be Launched Next Year by SHŌ
SHŌ group will launch a new NFT-based restaurant in 2023 on the West Coast, San Francisco. It will be led by a team of high-profile technological executives and offer a "culinary entertainment and nightlife experience." 
All About SHŌ Project
SHŌ will be a two-story venue set up on the roof of San Francisco's Salesforce Transit Center in Salesforce Park. It will include a restaurant, rooftop Sky Lounge, and a Japanese food market. The Japanese food market will offer delicacies like bento boxes and grab-and-go salads.
It will also have a private membership club that can be accessed with the NFT purchase. The concept is similar to the Flyfish Club in New York City.
The SHŌ NFT will demonstrate three tiers, each with different levels of access. This will include priority reservations, courtesy car pickup and dropoff, and curated trips to Japan. Founders will be able to access all the venues of SHŌ Group.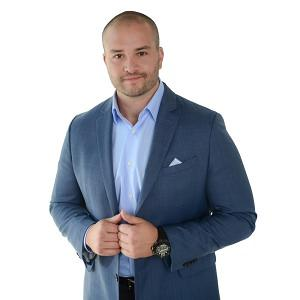 According to the CEO of SHŌ Group, Josh Sigel, they are focused on spreading this project in various other locations other than San Francisco. San Francisco is just the beginning for now.
Sigel was earlier the founder and CEO of Lasso Ventures. He has also worked with companies like Natural Markets Food Group and United Natural Foods.
Chef Shotaro Kamio, from the Japanese restaurant Iyasare, will manage the kitchen. The menu will include irori cuisine made in a 40-ft fireplace. Irori is a Japanese sunken hearth or fireplace that is used for cooking Japanese food.
As per Kamio, people will be offered sushi created by Masaki Sasaki, tapas, and other small dishes. From the price perspective, the restaurant will offer omakase rooms at $250 to $300 for multicourse meals to the kaiseki menu ($90-$120).
There will be San Francisco-style sushi served at the Sky Lounge along with takeout options (from both the market and lounge). The SHŌ concept is being designed by AvroKO and the Brand Bureau.
Later this month, a launch party is organized for pre-sale members at Salesforce Park. After this, the public NFT sale (based on the Ethereum blockchain) may start.
SHŌ has become a popular restaurant concept with NFT as the fundraising tool and an access pass with resale potential. It also serves as a loyalty club for supporting the project from a marketing perspective.
But, Sigel mentioned that the restaurant wouldn't be dependent on the NFT sale entirely. It already has the support of multiple investors from the all-star Silicon Valley lineup. The investor's list includes names like Vlocity founder Craig Ramsey, Twilio CEO Erica and Jeff Lawson, and more.
#nft #nftnews #nftnewspaper #SHŌ #SHŌgroup #nftrestaurant #ethereum #crypto #nftcommunity #blockchain #nftrestaurant