NFTs & Champagne
The 2017, Champagne Avenue Foch Magnum 2.5, has been sold for impressive $2.5M. The bottle contains not only the high-end bubbly, but also world-known NFTs. What makes it special is the illustration with 5 NFTs including the Bored Ape and Sneaky Vampire Syndicate. The sparking wine from Champagne region is sold to brothers of Italian origins, Giovanni and Piero Buono and paid in dollars. With the purchase of the wine, the brothers have also become the owners of the digital assets previously listed on OpenSea.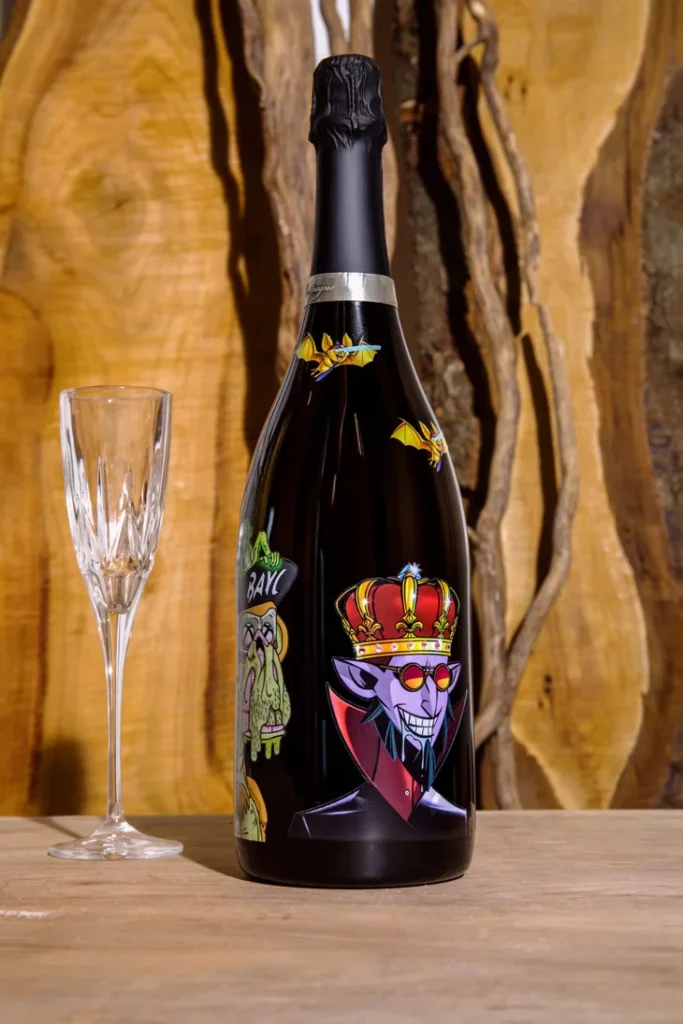 Swarovski Crystals is part of the collaboration too
As described on OpenSea, the bottle is the first and limited edition of 'Magnum 2.5' created by champagne connoisseur Shammi Shinh, and the artist behind The Bored Ape Yacht Club and The Sneaky Vampire Syndicate. The bottle represents handcrafted artistic and collaboration featuring pure pewter labelling, diamond cut Swarovski crystals, and an array of NFTs. As it is assumed that it wasn't bought just to be consumed, the owners have confirmed the idea and stated:
"I don't plan to drink it, I think it will be a good investment. There is a lot of turmoil in the investment world, things are changing geopolitically very quickly. Wealthy people will look for places to store their wealth for a while — and that could be a champagne with an NFT attached to it".
The one-of-kind magnum is now the most expensive bottle of champagne ever bought.